Our Favorite Asian Cuisine in the Baltimore Area
Shared small plates, Asian fusion, hearty takeout, Habachi-style... We've scoured Baltimore for restaurants boasting the most authentic, satisfying Asian cuisine, and have listed five of our absolute favorites below.
Or, if you're looking for a light, refreshing meal, check out our list of Baltimore's 6 Best Sushi Restaurants!
See our favorite Asian restaurants in the Baltimore area:
---

Photo courtesy of Manvspho.com
Pho Saigon aka Man-vs-Pho
Infamous for their epic Man-vs-Pho challenge, Pho Saigon offers Baltimore's best-loved pho, which they've affectionately deemed "the best hangover food."
TIP: If you can complete the Man-vs-Pho challenge, your picture goes on their wall of fame!
Located at 1116 N Rolling Road, Catonsville, MD 21228
---
Tambers
Tambers is a 50s-era diner that serves hot, spicy, authentic Indian food and plays classical music in the background. It works, because the food is mind-blowingly good and the service is consistently excellent.
TIP: Tambers doesn't deliver, but their full menu is available for carry out.
Located at 3327 St. Paul Street, Baltimore, MD 21218
---
Sakura Cafe
Sakura Cafe offers a variety of Asian fusion favorites, but specializes in authentic Cantonese dishes. Dine in and enjoy attentive service, or carry out for a cozy evening at home.
TIP: Sakura's right next to a bar and a bowling alley. Make a night of it!
Located at 2510 E Monument St, Baltimore, MD 21205
---
Cafe Zen
Family-owned and featured on the Food Network's Best Thing I Ever Ate, Cafe Zen specializes in what they call "simply good asian food." Their expansive menu features many old mainstays, plus a few unexpected Cafe Zen specials.
TIP: Customers rave about their Singapore noodles!
Located at 438 E Belvedere Ave, Baltimore, MD 21212
---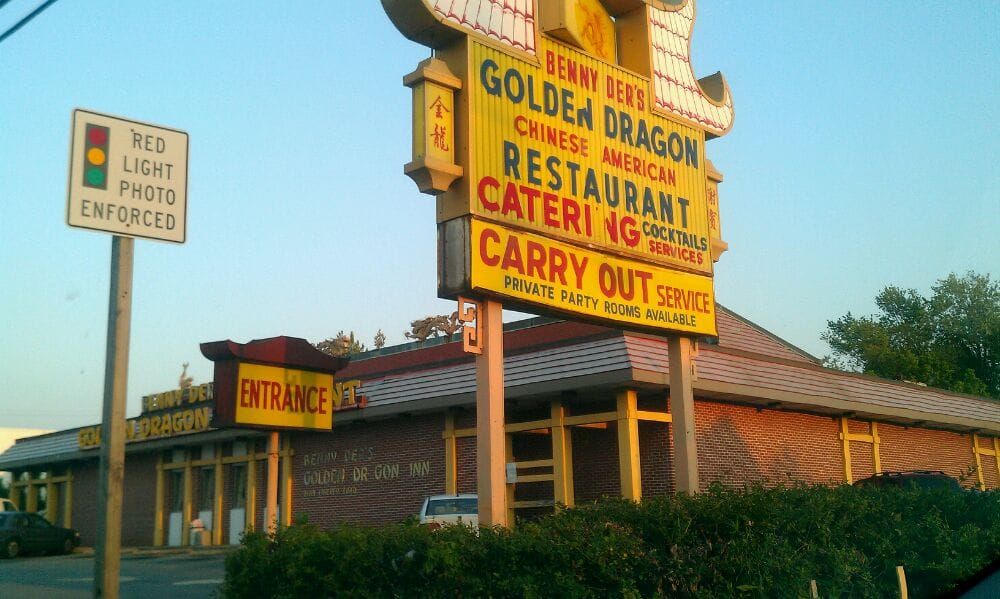 Photo courtesy of the Golden Dragon Yelp page
Golden Dragon
Surprisingly, Golden Dragon is a well-loved Chinese restaurant and a sports bar. They offer dozens of TV's and a menu full of Chinese favorites as well as American bar food, if your stomach isn't feeling the heat.
TIP: Tons of table and booth seating makes the Golden Dragon great for groups.