The BEST 6 Sushi Restaurants in the Baltimore Area
Whether you love to keep it simple with fresh sashimi and nigiri or spice things up with fancy sushi rolls and impressive presentations, Baltimore's sushi scene has something to offer everyone! Looking for a sushi restaurant in Baltimore with a great date night atmosphere? Just want some delivery? We share options for all tastes and styles!
Our list below includes recommendations from family and friends, and includes some of the very best sushi in the Baltimore area: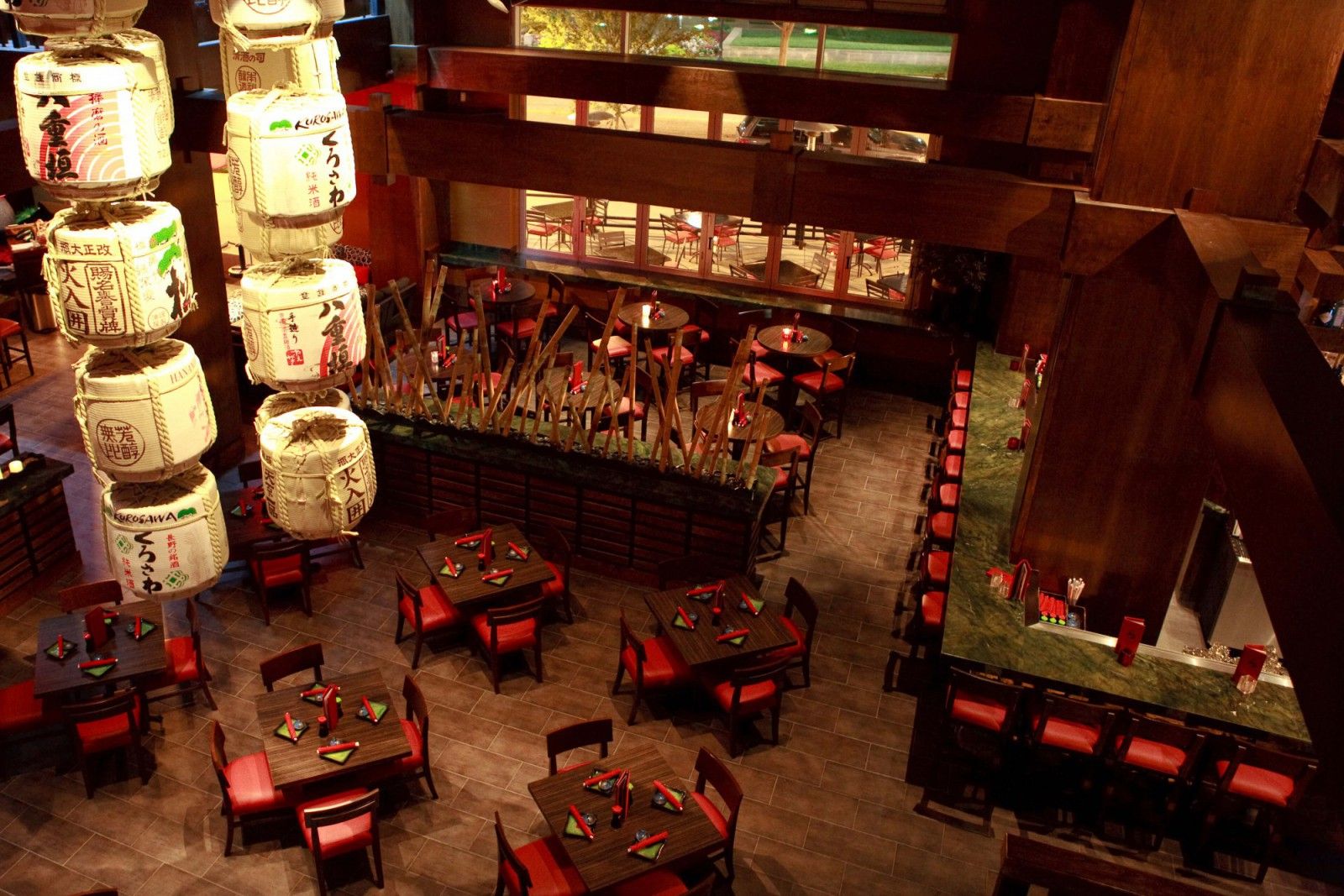 Cover photo and above photo courtesy of RaSushi.com
Nestled in Harbor East near Fell's Point, this downtown hotspot offers sushi, signature rolls, Japanese fusion cuisine, and a memorable, trendy atmosphere to enjoy it all in!
TIP: Happy hour is Monday through Saturday, 3pm-7pm and 10pm to close, plus Sunday 3pm to close. We definitely recommend checking it out—they have a long list of drink specials and excellent food to choose from, all for a hard-to-beat price.
Located at 1390 Lancaster St, Baltimore, MD 21231
---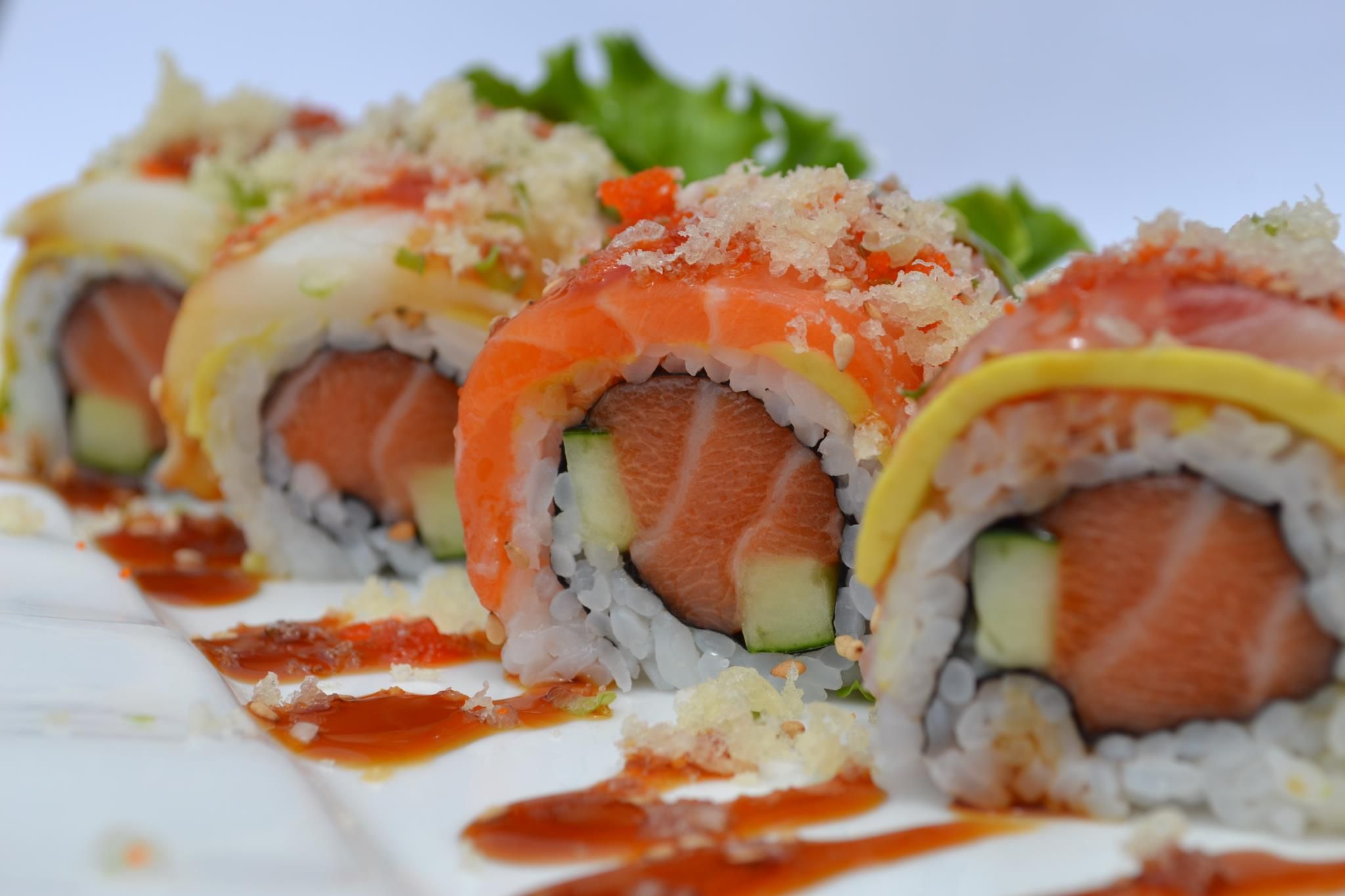 Photo courtesy of Edo Sushi Facebook page
With two locations, this favorite Maryland sushi restaurant has been recognized as one of the best sushi spots by Baltimore Magazine, Zagat and more. Edo Sushi serves an extensive menu of authentic Japanese food.
TIP: Order one of their impressive sushi platters for your next party! Check out menus at both locations for offerings.
Located at 10347 Reisterstown Road Owings Mills, MD 21117
Located at 53 East Padonia Road Timonium, MD 21093
---
Serving up traditional Japanese and Thai cuisines along with some unique, self-described "Baltimorean" dishes, San Sushi Too in Towson is a locale fave. Their expansive menu features a large selection of sushi, teriyaki, thai dishes, and much more.
TIP: We hear the Dynamite Roll and the famous Terp Roll are amazing!
Located at 10 W Pennsylvania Ave Towson, MD 21204
---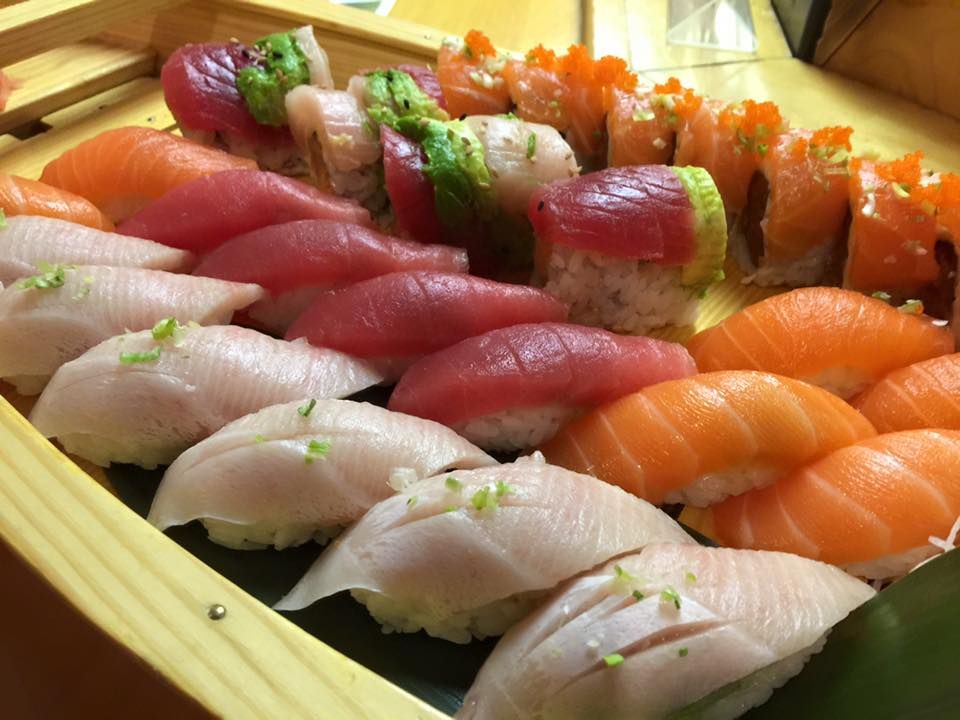 Photo courtesy of Geisha Sushi & Sake Bar Facebook page
Nestled in the heart of downtown Baltimore, Geisha Sushi & Sake Bar has an almost overwhelmingly extensive menu—but sushi lovers are sure to delight in the selection. Sushi salads, nigiri, sashimi, rolls, special signature rolls, desserts, and a large selection of specials are all in the mix.
TIP: You can order Geisha Sushi online here!
Located at 201 N Charles St, Baltimore, MD 21201
---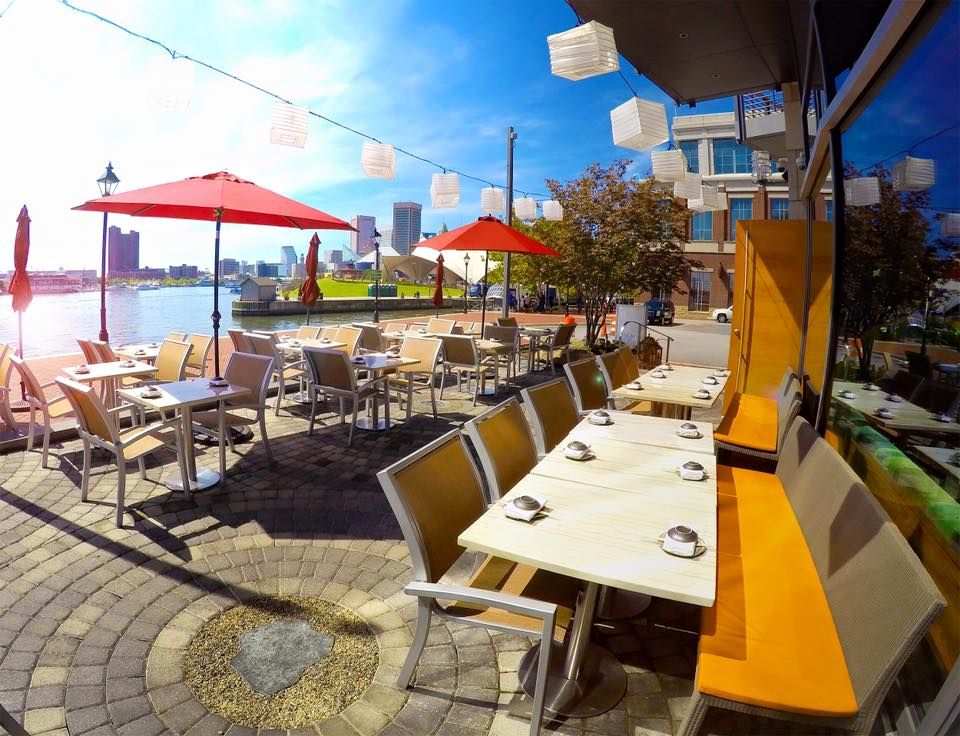 Photo courtesy of the Azumi Facebook page
With a prime location rivaled only by the quality of its cuisine, Azumi Restaurant is right on the waterfront in Harbor East. Azumi's incredibly fresh cuts of fish are to die for, and if you like sashimi then you're in luck—popular nigiri choices include their Blue Fin Toro, King Salmon, Madai, Uni, and Anago.
TIP: You'll definitely want to make reservations at this popular restaurant. Time your dinner reservation with the sunset for a spectacular view and time all around.
Located at 725 Aliceanna St Baltimore, MD
---
Boasting a HUGE menu with a wide range of items, this dynamic bistro offers a little something for every taste and style! Jasmine Asian Bistro in Baltimore is dedicated to bringing their customers dishes made from fresh and natural ingredients, whether it's a Thai dish, Chinese meal, or a tantalizing selection of sushi.
TIP: You can order from Jasmine Asian Bistro online here!
Located at 2592 Quarry Lake Dr, Baltimore MD
---